Slots are one of the most well-known casino games out there due to their fun and exciting gameplay you can play in many land-based and online casinos. They come in various formats and themes that will keep you entertained while playing for big prizes! One type of slots that recently gained popularity is cluster pay slots.
Cluster pays offer a unique gameplay and payment scheme. Unlike slots that have reels that spin to show the different symbols, cluster pays have symbols falling into the grids. In this gameplay, you win by landing clusters of matching symbols on adjacent positions instead of a payline.
Winning at cluster pay slots
Different cluster pay slots have varying numbers of grids. They could have a 5×5 grid, as many as 8×8 or even more! They also have varying symbols with different values, as well as wilds to increase your chances of forming winning combinations. The more symbols are in a cluster, the larger your payout!
Additionally, there are cluster pay slots that feature symbols with bonuses such as Wild symbols. These can vary from Expanding Wilds to Multiplier Wilds.
Expanding Wilds occupy more than one position on the grid once they land while the Multiplier Wilds carry a multiplier value that applies to wins. There are also Sticky Wilds that 'stick' to the reel for succeeding spins.
Most of these features vary depending on the game and provider, wherein the most popular bonus games include the free spins feature and mini-bonus games. The Free Spins feature is usually activated by landing special symbols in a cluster. These reward a set of bonus rounds where players can win without wagering a penny!
With each new cluster pay slot, game providers bring the game up a notch with added features that make its already unique gameplay even more fun.
What are the best cluster pay slots?
Take your chance at this unique game format and find out how big of a cluster you can form on the reels! You can start discovering all the features cluster pay slots can offer you when you play the best cluster pay slots here at Casino Days. Find out all about them below:
Astro Legends – Lyra & Erion (Foxium)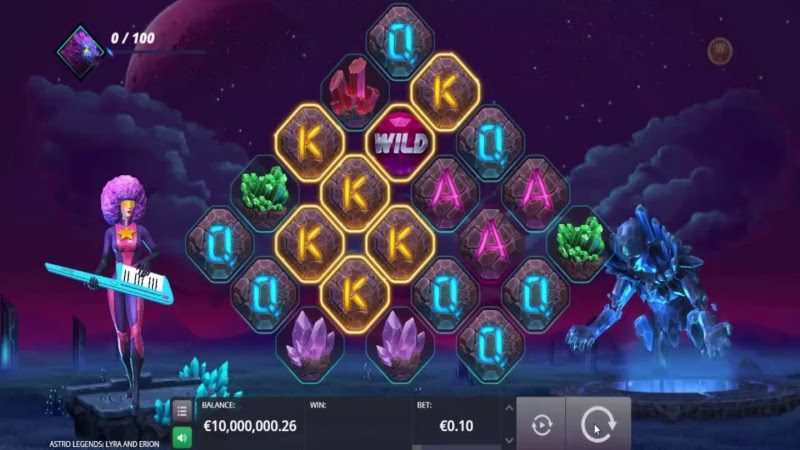 Astro Legends by Foxium is a space-themed slot game with 22 grid positions. There are a total of six symbols, three of which are considered lower values, while the other three have high values. The slot game features the Ace, King and Queen symbols as low-paying symbols and gemstones like peridot, garnet and amethyst as high-paying symbols. In this game, you need to land five or more of the same symbol in a cluster to win.
Additionally, Astro Legends has several bonus symbols that can help you win bigger prizes! It has a Multiplier Wild feature, which offers up to 15x your total wager if you can land three Wild symbols together. There's also a Sonic Respin feature that can trigger after a winning spin and add more symbols in your cluster to increase your payouts!
Treasure Heroes (Microgaming)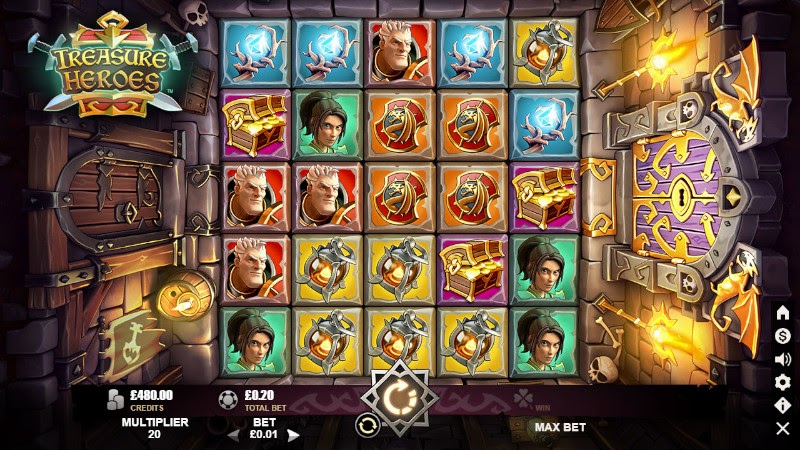 One of the most exciting cluster pay slots to play is Treasure Heroes by Microgaming. It's played on a 5×5 grid wherein you should land a cluster of six or more symbols to win! Moreover, you can land Wild symbols that substitute for all paying symbols. This will increase your chances to form winning combinations!
Casino slot Treasure Heroes also features a Free Spin symbol. It's a rare feature in cluster pay slots, which you can trigger in this slot game by landing two scatter symbols. Activating this bonus feature will reward you with 10 free spins!
The selling point of this game though is the Moving Wall feature. It triggers after every win and makes the symbols shift horizontally and vertically, which can land you more wins!
Jammin Jars (Push Gaming)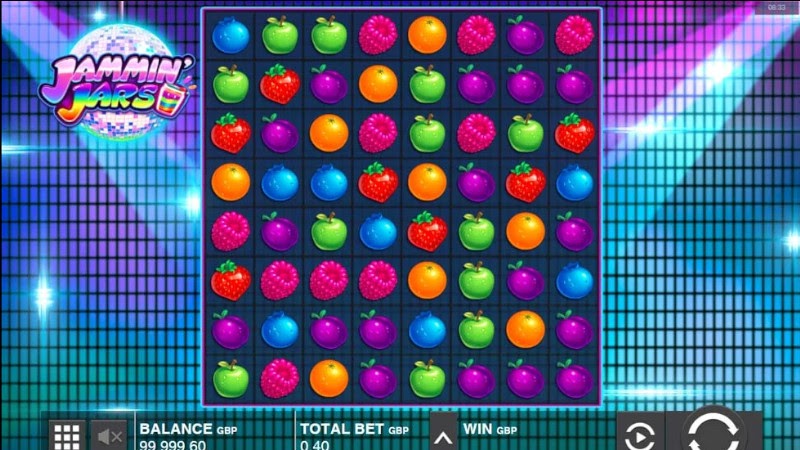 Jammin Jars has a modern, colourful look that features fruity symbols which are reminiscent of the traditional slot machines that started it all. This slot game by Push Gaming features an 8×8 grid where you must have five or more of the same symbols in a cluster to win.
The Jam jars are the stars of this game as they represent the Wilds that move around the grid for every win in a spin. What makes it better is that it also increases its multiplier for the next win!
It's also possible to have two Wilds in one spin, which gives you more chances of getting a winning combination. Find three Wilds in a spin and you can trigger the free spins feature. Moreover, multipliers can also be combined if more than one is involved in a winning combo.
There's also the rewarding Rainbow feature that can provide extra wins once activated. It usually appears on a non-winning spin and will cover the grids with giant fruits. This could also change one or two adjacent symbols into the same fruit to yield a higher win. Since they cover a wide area, several positions can be replaced by other fruits, giving you the chance to form bigger clusters that equal bigger payouts!
Try your luck with cluster pay slots!
Steering away from the classic reel format of most video slot games, cluster pay slots offer a unique kind of experience that will give a fresh twist to your slots gaming session. In this game, there's no need to familiarize yourself with complex paylines to get the chance to win big. All you have to do is land matching symbols in clusters and you're set to chase after the jackpot. Just remember that in cluster pay slots: the bigger the cluster, the better! What are you waiting for? Take a shot at this unique slot format here at Casino Days!